Year 4
Welcome to Year 4 with Mrs Craggs.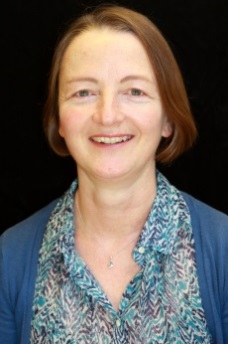 Home Learning Year 4 RESOURCES
Well done to all those of you who have completed work at home. I look forward to hearing from you via our blog on Purple Mash or by email to school, if you prefer.
Remember to check the weekly timetable on the Y4 area of
St Mary's website.
Beneath each week's timetable, there is a link to a zipped folder of all resources for the week in question.
Mrs Tann has provided some fantastic music lessons which are also available to follow from our website. You can start doing one lesson each week, beginning on Monday 27th April.
Enjoy and stay safe!
Dear Parents,
Weekly tasks will be set that may be done or Purple Mash or downloaded/printed and returned by email. There are also tasks for pupils to practise basic reading, writing and maths skills, which are available on the Purple Mash website.
Quizzes and practice activities for spelling, grammar and punctuation are set on Purple Mash.
Mathematics - multiplication tables. It is important that children learn their multiplication table facts and related division facts. For example, learning 1 x 7 = 7, 2 x 7 = 14, etc, is much better than just counting in 7s, eg, 7, 14, 21, etc, as learning by saying the facts means that children learn and can quickly recall, eg, 6 x 7 = 42 rather than having to count up on their fingers in 7s until they reach 42. Multiplication tables practice tests should be done at home each week on Purple Mash. There are a host of ways of practising on Purple Mash as well as on the TT Rockstars website. Please support your child with their learning.
Reading at home: It is vital that all children read for at least 20 minutes every day and to an adult at least three times a week. Talking to your child about what they are reading and what they understand is increasingly important as they become more competent readers. If you feel your child would benefit, please hear them read on a daily basis.
Please encourage your child to keep a record of their daily reading in the left hand page of their journal. There are book reviews to complete on Purple Mash.
Please encourage children to apply their best writing skills when completing any written task. Great progress has been made by Year Four in writing, and pupils need to keep taking a pride in their writing and SPAG skills!
Many thanks for your continued support!
Mrs Craggs